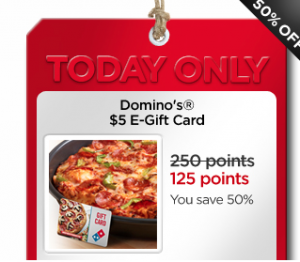 Wednesday is the best day for a deal like this. Hurry over to My Coke Rewards and redeem 125 points for a $5 Domino's egift card! Now you can save 50% on a Domino's® pizza $5 discount.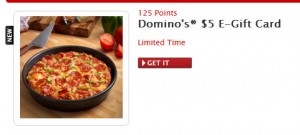 Get in on the deal now, while quantities last. Try the New Domino's Handmade Pan Pizza – Two layers of cheese, toppings, to the edge, and a crust made from fresh dough that bakes up golden and crispy with a buttery taste. It's an offer too good for any pizza lover to resist. So don't let your craving take a bite out of your wallet.
Note: If you have a Shoprunner account you get FREE Delivery when you order your pizza online!!