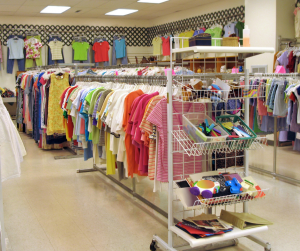 With the economy being where it is are you looking for ways to earn extra money? Thrift store flipping is a great way to make extra cash, especially if you enjoy shopping. I have been picking up on my thrift store flipping lately and I am loving it and have made a couple hundred extra dollars since I started up again. 
As a matter of fact, I have decided to pay for an upcoming vacation with my thrift store flipping profits and the money is stacking up pretty well so far!! I'm so excited. Here are some of my favorite thrift store flipping tips:
My Favorite Thrift Store Flipping Tips
Thrift store flipping can certainly be a rewarding and profitable venture if done right. Here are some of my favorite tips to help you succeed in thrift store flipping:
Research
It is imperative for you to understand what sell well in the resale market. Spend a little bit of time researching popular brands, items with high demand, and current trends. This will help you be more successful in your thrift store flipping venture. 
Shop at the Right Place
Not all thrift stores are created equal. I promise that this is true. I have found several stores near me that are the best for this. One is a local non-profit that has a very disorganized warehouse full of hidden goodies and the other is my local Goodwill Outlet Store. Goodwill in general can be good, but I have found some amazing stuff at their outlet stores. 
Shop Often
Shop often and shop regularly. I know, I know, you love this rule, right? If you enjoy shopping, then thrift store flipping is going to be a great fit for you. The more often you go, the more likely you are to be able to snag those great, high-dollar items.
Check back tomorrow for more thrift store flipping tips!