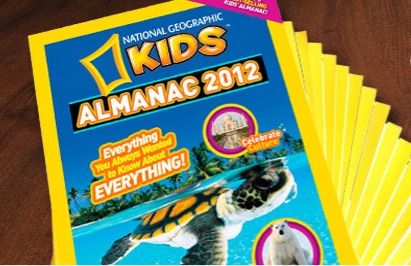 Today on Plum District you can get the National Geographic Kids 2012 Almanac and three Weird but True Books for $16.  They are on sale for $20.  But use coupon code plumpartner to get the lower price of $16.
The National Geographic Kids 2012 Almanac is packed with fun-to-browse features, useful reference material, homework help developed by educators, and the kind of quirky facts that kids adore. Amazing animals, cool inventions, funny roadside attractions, outer space, green living, natural disasters, maps, puzzles—it's all here in one irresistible volume.
Just the almanac sells for $18.50 on the National Geographic website and each of the Weird but True Books sells for $6.50. So this is a $38 value for $16.