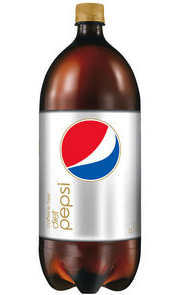 There is yet another new $0.50/1 Diet Pepsi 2 Liter or 7.5 oz, 8 pk cans available right now.  To get this coupon, first go here to change your zipcode to 45342 and close out then click here to go to the coupon directly.
Don't forget about the $1/2 Diet Pepsi 2 Liter coupon I told you about earlier here.
If you're a Kroger or Affiliate shopper Diet Pepsi is part of the mega sale and if your location doubles (yes, there still some) you can grab it for FREE after coupon!  You should see several great deals with the Super Bowl coming up. These 2 Liters go on sale for $1 or less all the time. 
Thanks Kroger Krazy