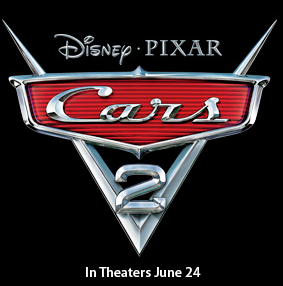 There is a new Rebate to make the Cars2 purchase a great deal.  Get $10 back via rebate when you buy Cars 2 Blu-ray or DVD Combo pack plus $10 worth of Band-Aid, Neosporin Lip Health, Neosporin, Johnson and Johnson Red Cross brand or Cortaid products. This rebate allows photocopies of the receipt and you don't have to purchase both Cars 2 and the $10 worth of product in the same transaction. Johnson and Johnson purchases must be made between October 15th and December 31st, 2011.
Use the following coupons to sweeten the deal:
$1/1 Band-Aid Adhesive Bandages from 7/31 SS (exp 12/31)
$1.50/2 J&J Red Cross Products from 8/21 SS (exp 11/30)
Look for specialty marked packages of Kellogg's Fruit Chews that contain a coupon for $5 off the Cars 2.
Also save with this rebate as well! Get $10 back when you buy Cars 2 and $20 worth of Kimberly Clark products as well!
Thanks CouponingtoDisney