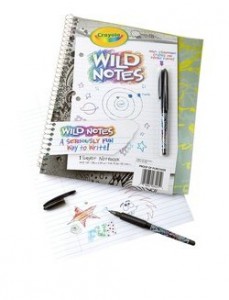 Crayola has a couple of new products you may want to know about. First check out the Crayola Wild Notes products. With Crayola Wild Notes kids can make multi-colored notes. The special color-changing pen changes colors as they write on the Wild Notes paper. The color changes on every page! This special pen works its magic on this particular paper only. You can find it available in note books, journals, sticky notes and also index cards.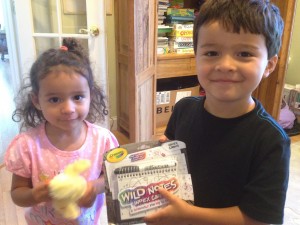 Another new product you can find at stores near you are the dry-erase crayons. These Dry-Erase Crayons work on any dry-erase boards without the usually strong odor of markers. And you don't have to worry about losing any caps! Plus these crayons come with a built-in sharpener and an erase cloth.  I really love this concept!  save on paper and avoid the strong smell of markers with crayons you can erase over and over as your kids imaginations take them to new ideas!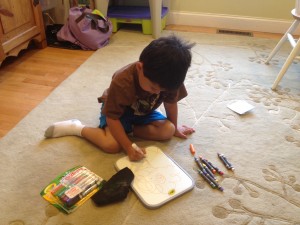 Would you like to try these products for less?  Stop by the Crayola Facebook page where some time today you will be able to get a $1 off Crayola Wild Notes printable coupon.  These Crayola coupons go live on Mondays and they usually go fast!  So be sure to check often for them so you don't miss them.  This week is also the last week these coupons will be offered on the Crayola Facebook page as part of the Crayola Back to School Savings offers.