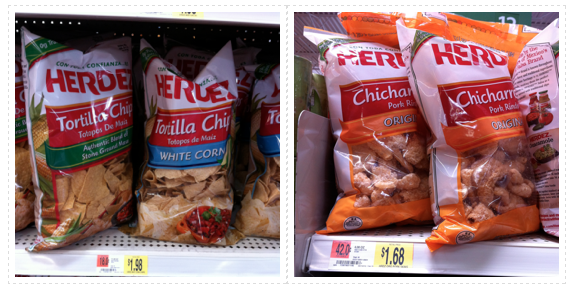 There are some nice value Herdez coupons available this morning. These are higher value than the 55¢/1 coupons we have seen in the past:

$1.00 off any ONE (1) HERDEZ Tortilla
$1.00 off one HERDEZ Tortilla Chip or Pork Rind
You can find the tortilla chips and pork rinds for less that $2 at Walmart stores, so these coupons take more than 50% off.
Thanks Wally Woman World!