There are two new Hormel coupons available to print!  These products go on sale quite often and several stores but here are a couple of deal scenarios to get you started.  These make great lunches!
 Walmart Scenarios:
Hormel Compleats Microwave Meals – $1.98
Use $1.00 off HORMEL COMPLEATS meal
Pay $0.98 each
Hormel Compleats Kids Meals – $1.66
Use $1.00 off 2 HORMEL COMPLEATS kid meals
Pay $1.16 each
Walmart pricing can vary by region. Check out all the best Walmart deals here.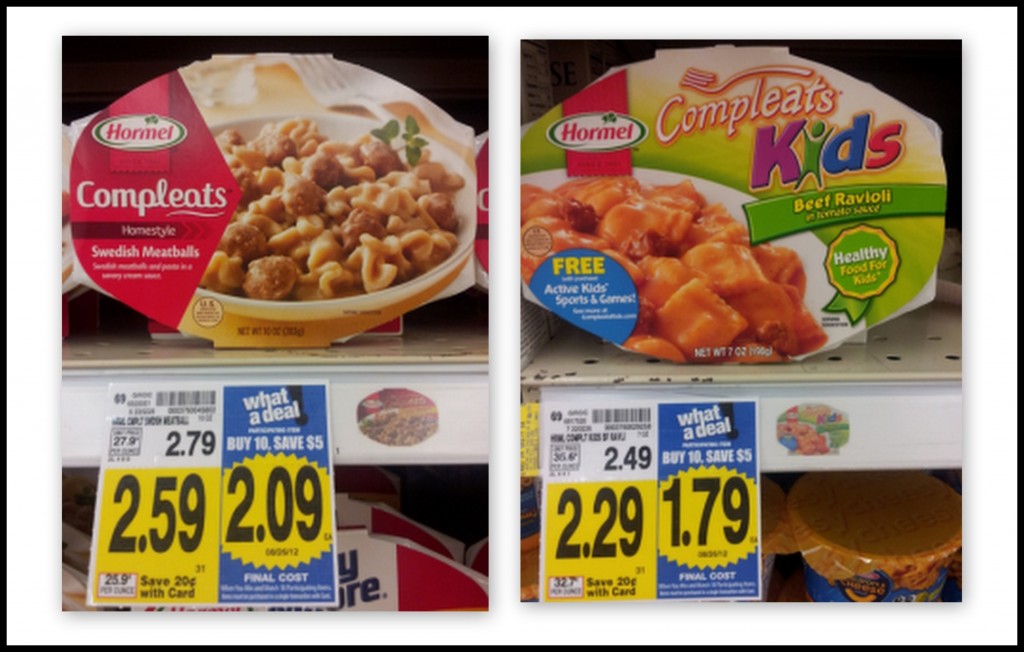 Kroger and Affiliate Scenarios:
Hormel Compleats (10 oz) – $2.09 (wyb 10 participating items)
Use $1.00 off HORMEL COMPLEATS meal
Pay $1.09 each
Hormel Kids Compleats (10 oz) – $1.79 (wyb 10 participating items)
Use $1.00 off 2 HORMEL COMPLEATS kid meals
Pay $1.29 each
Thanks I heart the mart and Kroger Krazy