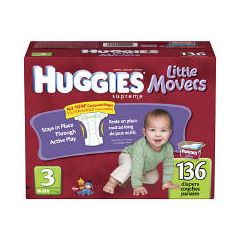 Huggies printable coupon alert!!  there is yet another link available you can use to print a coupon to save $3 off one diaper pack of Huggies diapers.  Here:
Huggies printable coupon (FF Link) IE Link
If you have a little one in diapers (and I have two) you know you will be needing more diapers soon.  So, print this little coupon out to take the bite out baby expenses.
Thanks Jessica's Coupons!