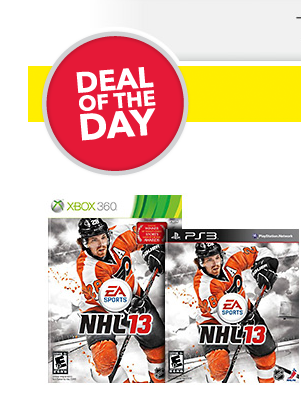 Today's Best Buy Daily Deal is this NHL – 13 for XBOX 360 or Playstation 3 for $39.99 (down from $59.99) plus FREE Shipping!
Return to the ice for more than 1,000 new gameplay animations, an overhauled I.Q. system and an added layer of creativity in in the franchise's biggest innovation in six years
Experience the speed, momentum and explosiveness of real-life players with True Performance Skating that is driven by real-world physics
Maintain unparalleled control with the Skill Stick
Make faster, smarter and better decisions, thanks to the overhauled A.I. system and EA SPORTS Hockey I.Q. that offers the most customizable set of strategies and real hockey systems to date
Relive or rewrite some of the game's most historic moments, from Gagner's eight-point night to Crosby's epic return to the ice to new moments that are added throughout the season
Rise through the ranks as you manage, coach or play in a human-controlled, 30-team league online in the GM Connected multiplayer dynasty mode with Cooperative and Online Team Play
For 1 to 4 players offline; 2 to 12 online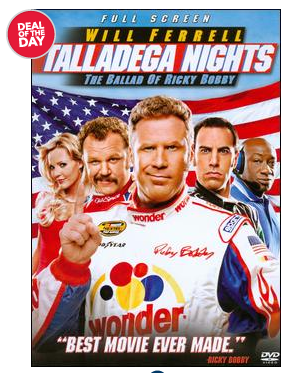 As a Bonus Deal of the day you can pick up Talladega Nights: The Ballad of Ricky Bobby  (DVD) for $2.99 (down from $12.99) plus free shipping as well!