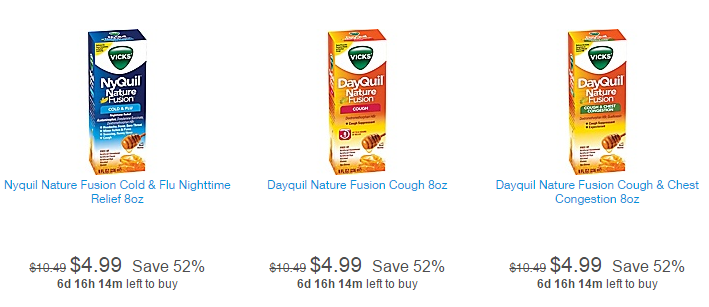 If you're battling the nasty virus going around right now, this deal might be for you. Staples is offering three varieties of Nyquil and Dayquil Nature Fusion today for only $4.99!
This includes Dayquil Nature Fusion Cough & Chest Congestion, Dayquil Nature Fusion Cough, Nyquil Nature Fusion Cold & Flu Nighttime Relief.
Shipping is free for Staples Rewards members, but if you need it today, you should be able to pick it up at your local store.
Not a Staples Rewards member yet? You can sign up for FREE here!
Resources You Might Like: