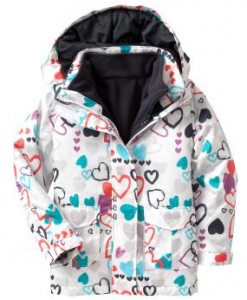 Old Navy is offering 50% off outerwear when you shop online and use the coupon code OUTER50 at checkout!  But shop through Ebates to get 8% cashback.  Alternatively you could use this printable coupon to shop in-store.
Update:  Make this deal even better by doing the following:
After you shop for the Outerwear you want on Old Navy, click on PiperLime on the top bar menu.  If you add a Piperlime item you will get free shipping on your order and get a $25 gift certificate to use on a future order.
Thanks Swaggraber!