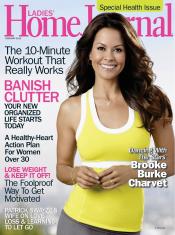 Get one year subscription of Ladies Home Journal Magazine for only $4.50 when you use the code COMMONSENSE at the checkout. This is 10 issues for this low price which comes out to be just 36¢ per issue. You can get this great discounted price for up to 4 years.
In every issue of Ladies Home Journal is written by women for women. Every issue will give you information on health, shopping, money, health and much more.
This offer expires 7/29/13 11:59 pm EST.