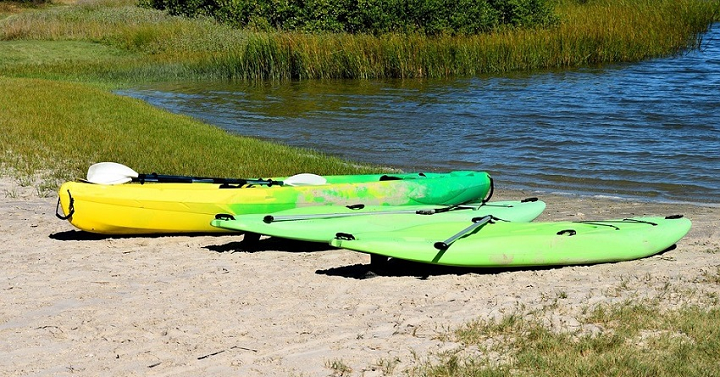 We're gearing up and getting ready for all our summer fun. With that being said, we looked into some water fun toys for the family and weighed the options between getting a paddleboard or a kayak. We did our research and wrote down the pros and cons to each so we could pick the best water sport for us. Here's what we came to:

I found this awesome comparison helpful when thinking out our options. For our family we weren't looking to store any gear. We wanted to use them while we're out camping and bring them in off the water when we're ready to pack up for the day.  Also, portability was a big deal. We already have our trailer we'll be hauling and there's minimum storage there to haul more toys so we need it to take up as little space as possible. Thank goodness for inflatable paddleboards, there's definitely going to be room to store an inflatable. Stability was something we took a good look at too. I know each of them are going to have their own challenges but with kids I didn't want to make the challenge to difficult while still having fun.
Now I know price is always a big question, we're always trying to save the most while getting the best value for our money. While paddleboards are less durable they have great options out there. So read TONS of reviews on the ones you're looking at if you go that route. They can be a great help in making sure you're getting a good product for your money. Kayaks are similar in price but if you end up having to store and transport your kayak keep those costs in mind. Many will put a rack on top of their vehicle to transport and install racks in the garage for safe keeping. Each of those can add up in costs where as an inflatable kayak won't need either.
So what did we choose? You can probably guess we went with the paddleboard for our family. It was the right choose for us and something I'm excited to take out on the water!