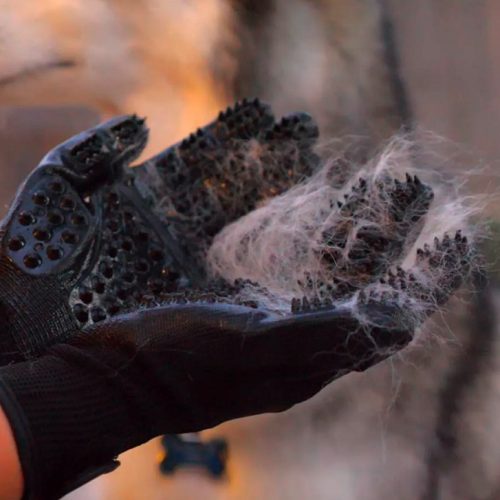 Head over to Jane and get these Pet Grooming & Bathing Gloves for Only $8.99! (Reg. $25). Our premium five-finger pet grooming gloves provide the perfect solution to gentle bathing and de-shedding.  It can be used on both long and short-haired animals including dogs, cats, and horses of all breeds.
Remove dander and loose hair.
Massage your pet to increase circulation and enhance the softness and color of their fur!
A gentle bathing accessory.