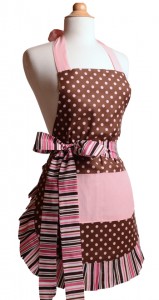 This adorable Pink Chocolate apron from Flirty Aprons is marked down to only $10.50 right now! Plus, you can bag FREE shipping on any size order today when you use the code NEWYEAR30!
This is a smokin' deal on this, since these normally sell for around $30!
*You can also get some nice deals on holiday aprons right now too!