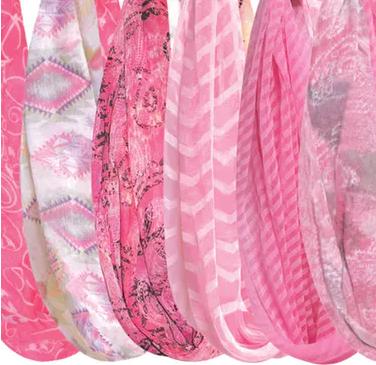 How cute are these scarves?! Head over to BelleChic where you can get these Pink Collection Infinity Scarves (Pack of 4) for only $13.99! Details include:
Four unique styles in an assortment that allows you to get your pink on!
Carded with hook for easy hanging.
Comes in three materials: Viscose, Polyester & Chiffon.
Material & pattern chosen at random.
Length: 32 Inches.
Plus, you'll also score FREE shipping on your order! Sweet!