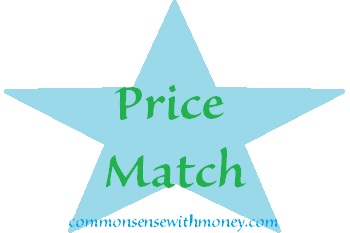 With the hussle and bussle that comes with the holidays, simply running from store to store to ensure the best prices shouldn't be on your list of to do's. The easiest way to cross items off your gift list is to price match this holiday season.
It's no surprise that retailers are fighting for your hard earned money. With Walmart being the largest retailer wanting to collect your monies you can feel a little more at ease with their Price Matching gaurantee. Not only can you take a your weekly ads into your local Walmart and price match sales, you are even able to price match items that you put in layaway!
Another popular retailer has a bullseye on you this holiday season, yes you guessed it…Target! Target price matches Amazon.com, Walmart.com, BestBuy.com, ToysRUs.com and BabiesRus.com. In the instance you find a lower price on a item simply show the Target employee at the Guest Services register the item in the ad or on your smartphone device. After a few moments of research they will grant you the price match upon a managers approval. It's really that simple!
Toys R Us offers price matching as well for it's competitors. These competing stores consist of Walmart.com, Target.com, BestBuy.com, Sears.com, Kmart.com, buybuyBaby.com, Meijer.com, FredMeyer.com, diapers.com, BabyDepot.com, and Amazon.com (not including marketplace pricing).
Now when it comes to Black Friday and door buster items these retailers tend to steer clear from Price Matching. The reason for this is because Black Friday is a popular shopping day with many different times and prices. It's just simply to much for the stores to keep track of. So, if you plan on price matching on Black Friday be positive of the stores Black Friday Price Matching policy as it is often different from a normal shopping day.
Lastly, you may want to price match this holiday season is to ensure you receive an item that may be out of stock at another store. Every year we often see the hot toys of the season hard to find on store shelves. If you happen to run across the toy on your gift lift, but, know of a lower price at a competiting store be sure to price match….it's a win, win!
Now that you know how to price match this holiday season, what items do you plan on price matching?