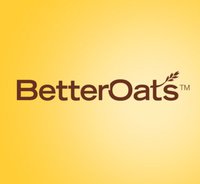 There is a new coupon available for Better Oats: buy one get one free. Thanks Coupon pro!
Here are other printable coupons available:
$4/10 Weight Watchers Smart Ones Meals when you take the survey  (Thanks Money Saving Mom)
$1/1 Cutter product (when you like them on Facebook)
$1.25/1 Great Day Foods products (use on Piggies n Pancakes at Walmart)  Thanks Pirates of the Supermarket!
Click here to find the following Nestle Product coupons:
$1 off any two Nestle Juicy Juice products
$1 off any two packages of Wonka bags or Nestle Butterfinger, Nestle Crunch, or Nestle Baby Ruth, Fun Size or Miniatures
$1 off any two Nestle Toll House Morsels (10oz or larger)
$2 off one Stouffer's Family, Large Family, Party Size or Skillet Entree (23-96oz) (any variety)
(states $1 but printed $2)
$1 off any one Ovaltine product any size or flavor
$1 off any two packages of Nestle Toll House Refirgerated Cookie Dough or Brownie Dough Products
$1 off any one Carnation Instant Breakfast Essentials Product
$1.25 off one any Nesquick Powder
$1 off any two Nestle Pure Life Purified Water Multipacks (20 pack or larger)
$2 off one Kid Essentials Boost Multipack
$.50 off any two cans of Nestle Carnation Evaporated Milk
Thanks Steph!