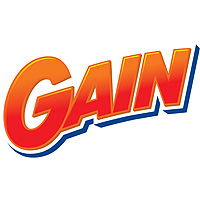 Gain just announced that today will be giving out 5,000 FREE 11 oz. bottles of Gain Original Dishwashing Liquid. Gain also said that this is the second to last giveaway so I hope you are able to grab one this time.  Plus there is also the Easy Glide Pen giveaway as well.
Free bottle of Gain Dishwashing soap (5,000 to go around)
Free Bic Easy Glide Pen (1,000 to go around)
Both start at 12 noon EST and they both have been going really fast. Use Roboform or Google Toolbar autofill to make filling out the forms fast and as easy as just clicking the computer mouse once.
Don't forget that you can also pick this up for free at Walmart after $1/1 coupon from 8/28 P&G insert.