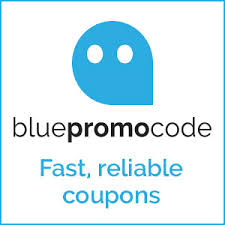 Everyone loves to save money at their favorite stores! When you're shopping online, the easiest way to save is by hunting down a coupon code or promo code. Finding the right promo code before checkout can sometimes be a bit of a hassle, though.
That's where BluePromoCode.com comes in!
BluePromoCode is an awesome little website that you can use to find the promo codes you need for your favorite stores quickly. Just type in the name of a store you need a promo code for and press enter. You can then click on the store you want from the search results to see all of the available deals and promo codes. Then, just click on "Get Deal" or "Show Coupon Code" to save online!
BluePromoCode doesn't just give you online promo codes either. You can also print out coupons to use in-store as well. To print your coupon, just click on "Print Coupon"..
One of the neatest features of BluePromoCode, though, is the new personalization feature. Sign up for a free account with your email or Facebook account, and follow your favorite stores. You can then see all current coupons and promo codes for your favorite stores in your personal feed!
You can share the deals and promo codes easily using BluePromoCode just by clicking on the "Share" button. You can share your favorite deals via Facebook, Twitter, G+, or email.
Not ready to use a great coupon? No problem! Click on the heart symbol in the corner of your favorite deals to save them for later. You can take a look at all of your favorites by clicking on "My Saves" in the menu.
Still not sure about BluePromoCode BluePromoCode? I highly recommend you give it a try! It's super simple to use and it only takes a quick moment to sign up and get started. If you don't want to sign up for account, you can still use BluePromoCode, though. Just type the name of your favorite store in the search bar to see what deals are waiting for you!