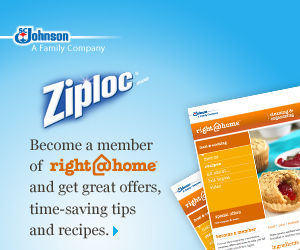 Get money-saving offers and more in Right@Home™, the free home-care e-newsletter from the makers of Ziploc®. They offer special coupons, samples, offers, money and time-saving tips plus great recipes. Just click on the banner above to join. It's free so why not!
One example are the great new High Value Glade Expression coupons I told you about this morning that you can score free product with!
Remember, you have to click on the banner above to get this offer!