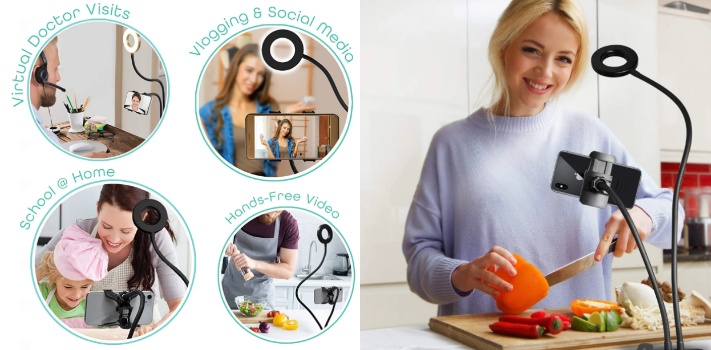 This year, a little extra lighting and some handsfree video help has almost seemed like a necessity. Give yourself a helping hand with this ring light with cell phone stand from Jane. Normally $35.00, you can pick this up for only $21.99 today! Plus, it ships for free!
Can be adjusted to any angle (face down, portrait, and landscape).
Can be bent into any shape.
There are multiple hue and brightness settings to get the correct look.
Easily control the power cord on/off or switch to your favorite lighting mode.
The reinforced non-slip rubber back clip securely fixes the phone without scratching the phone.
Suitable for Facebook, YouTube, Twitter, Snapchat, FaceTime, Live, etc.