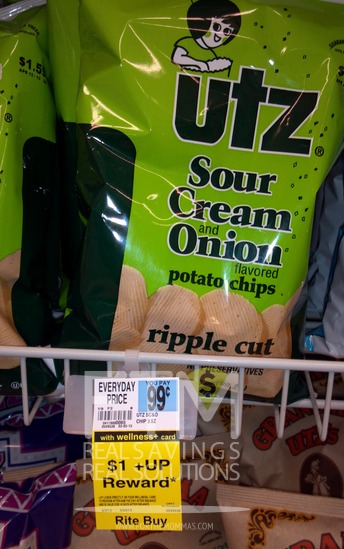 Here is a freebie that you can pick up at Rite Aid.  The limit on this offer is two, so you could pick up two bags and you have all month long to do this deal, so no need to rush out the door.  Here we go:
Buy one Utz Chip $.99
Pay $0.99 and get back $1 +Up Reward
That's like getting it FREE.  Don't forget that if you get the Wellness Discount you can pay as little as 80 cents and still get back the $1 +Up Reward.
Thanks For The Mommas!