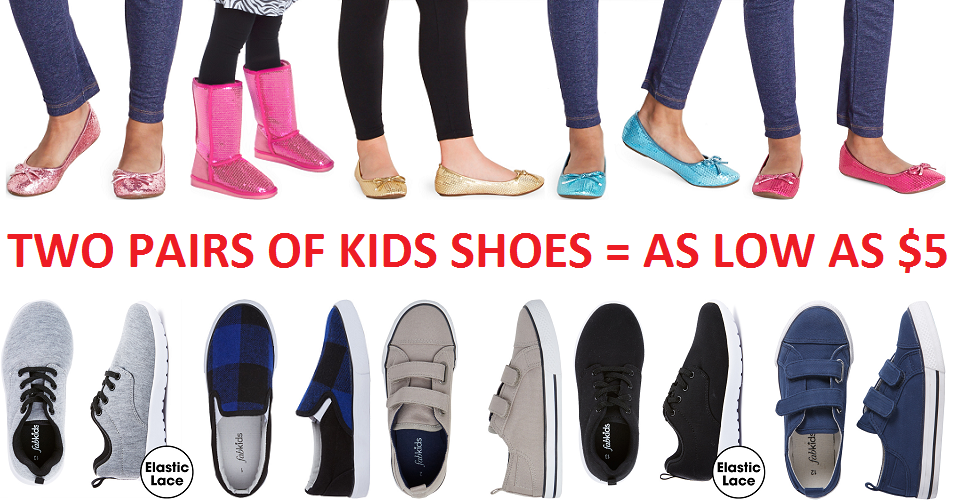 Kids need shoes or boots? Head over to Fabkids and take advantage of a pretty sweet promo offer right now!
New users who sign up as new VIP members and take a quick quiz can score a $10 credit to use. You can also grab TWO pairs of kids' shoes for as low as $14.95 with the current BOGO free promo. That's a pretty great deal by itself, but it gets WAY better…
Use your free $10 credit, and pay only $4.95 for BOTH PAIRS!!
To get two pairs for $4.95, you have to choose two pairs of shoes that are priced at $14.95 each. More expensive shoes will cost you more. For instance, two pairs of shoes priced at $24.95 each will cost you $14.95 for both pairs. Still not a bad deal at all, though!
Once you become a Fabkids VIP member, you'll receive new styles handpicked just for your kid by our style team each month. Visit your FabShop by the 5th of the month to check out the styles for you. If you don't want to make a purchase, simply 'Skip The Month' by the 5th and you will not be charged. Skip as many months as you'd like, and you can cancel at any time.