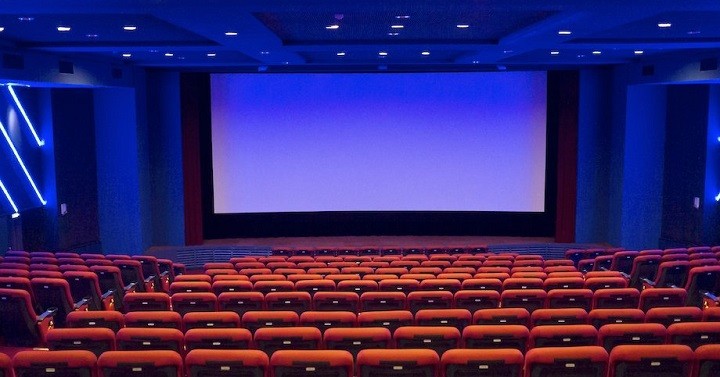 This is one of the best deals I have ever posted on the website and I'm super excited to tell you about MoviePass! MoviePass is a subscription based movie service that allows you to watch one (2D) movie, in theaters, per day for a flat monthly fee. This means that you can go watch one movie per day for the entire month, for LESS THAN 10 Bucks! That is potentially 30 movies a month for just $9.95! I don't know about you, but this is a no brainer for me! Movie tickets cost more than $10 each in my area, so I will begin saving money even right after seeing the first movie!
Once you sign up for the service, you have to wait for your personal MoviePass credit/debit card to arrive in the mail. Once it arrives you go to a theater where the service is accepted (you have to PHYSICALLY be at the theater or at least 100 yards away from it). You then check-in at the theater, on your MoviePass App, on your phone. You select the movie you want to watch (even new releases) and the showtime you prefer. Once you select the movie, MoviePass will automatically (and magically) load the amount of money the movie ticket costs, directly to your MoviePass card. Finally you go to the box office and purchase the movie ticket for the movie and showtime you selected (it won't work for another movie) using the MoviePass card. And that's IT! You can potentially repeat these steps 30 times a month (even on the weekends), to take full advantage of this amazing offer.
Where Does MoviePass Work?
MoviePass works at 91% of all movie theaters across the United States. I checked several zip codes across Utah, California, Arizona, and several other popular states, and was able to verify that MoviePass is in fact available at most popular theaters, including Megaplex, AMC, Cinemark, and thousands more!
Are There Any Restrictions?
Yes, but only some really minor ones that are far from being deal-breakers.
You can only use the service to watch 2D movies. No 3D or IMAX or any other fancy formats.
You cannot watch the same movie more than once.
You cannot buy more than one ticket per day, per card.
You have to pay 10 dollars a month for every member of your family.
Even if you have to pay $10 a month for each member of your family, MoviePass is still a great deal! I just bought a MoviePass for each of my family member and cannot wait to put it to use!