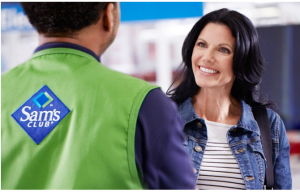 Considering a Sam's Club membership? Maybe this Groupon deal will help you make up your mind!
Right now you can get a Sam's Plus membership for $45 on Groupon. However, if you purchase this deal, you'll also get a $20 gift card and $22.94 worth of fresh food vouchers!
One rotisserie chicken (2.75lb—$4.98 value)
One container of Italian Rose Fresh Salsa (48 oz—$9.98 value)
Gourmet cupcakes (8-count—$7.98 value)
Assuming you use the gift card and vouchers, it would be like this membership costing only $2.06!
This deal is not valid for membership renewal, current members, or those that were members less than 6 months before 4/21/15.