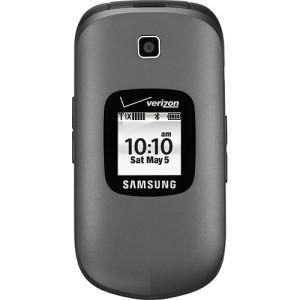 Need a new cell phone? If you're a Verizon no-contract customer, or you're considering it, you can get this Samsung Gusto 2 cell phone for just $2.99 right now at Best Buy! It looks like it's the deal of the day, so you'd better grab one quick!
I actually had one of these not too long ago, and it wasn't a bad phone. It's not a new-fangled smartphone with all the bells and whistles, but it get's the job done. And for $2.99 with free store pickup, you really can't go wrong here!
Keep in mind that this is just the phone. You'll also need to grab a Verizon pre-paid top-up card as well.