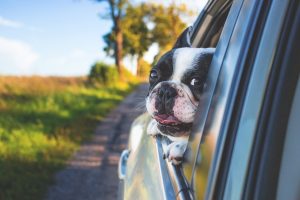 I remember how ridiculously excited I was to become a driver.  I had a special calendar where I counted down the days until I got my license and could be out on the open road all by myself.  Man..those were the days, weren't they?
Now, driving is so expensive that it just sucks.  But that's what is needed when you are an adult and you need to go to work!
If you are like me and you are looking for tips on how to save on car insurance, I have gathered some tips that can help!
Drive less.  It's true. The less you drive, the less you will have to pay for car insurance.  This is great if you live in the city and you don't commute far for work. Unfortunately we commute 40+ minutes each way to work every day so this one isn't an option for us.

Don't buy new.  New cars cost so much more to insurance than older ones do!  This is for several reasons, first of all, older cars aren't worth as much, therefore the replacement cost isn't nearly as high.  Secondly, if you have a loan out on a car, you have to have full coverage insurance. If you drive a car that is fully paid for, you can just have liability insurance on it which is much less expensive.

Raise your deductible.  If you are looking to lower your insurance bill, consider raising your deductible.  Of course, only do this if you are able to afford the deductible in the event of an accident.
These are just a couple of the simple things that you can do to save more on your insurance bill.  What tricks have you found to help you save on this expense? I would love to hear more ideas!