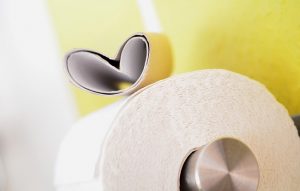 Don't you just hate spending money on boring stuff?  You know what I am talking about. Like soap, and paper towels and toilet paper, oh yeah, toilet paper. I mean, toilet paper is so boring and so so expensive when you think about how much money you have to spend on toilet paper each and every year, month, week, whatever.
So, how can we go about fixing this?  Well, my friends, it is entirely possible to save money on this annoying expense.  I'm not even kidding! Here are some tips on how to sav emoney on toilet paper:
Use coupons.  Couponing is not dead, my friends.  Couponing is very much alive! Grab your Sunday paper, break out your laptop and check out this site and others such as coupons.com to print them out, or use your store's rewards program to find coupons!

Shop sales.  I often shop at Safeway and it seems like once a month or so, I can find a 12 double-roll pack for just $5!  That is pretty affordable to me. Anytime I can get a single roll for the $0.25 mark, I stalk up.

Use single ply.  This one is a pretty heated debate in many households (mine included),but thereality is that single ply toilet paper last much long that dual ply, meaning you have to buy it far less often.  Occasionally too, you can find the 12 double-roll single-ply for the $5 mark and oh my goodness does a pack like that last a long time!

Check the clearance section.  Yep, the clearance section. I'm not even kidding folks.  I have found quite a few TP deals in the clearance section of my grocery store over the years.  Often, it is because the company is switching their labeling up, but hey…50% off sounds good to me!

Family cloth.  Okay, I can't in good conscience suggest this because I would never personally do it, but some people swear buy it and I'm sure they save a lot of money doing so.
How do you save on this annoying expense?