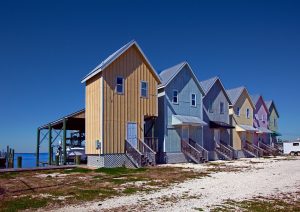 Are you wanting to take a sweet vaca, but not wanting to spend a lot on it?  I have recently been looking at vacation rentals for my family for this summer and oh my goodness, the prices I was seeing had me seriously rethinking things!  
I have found some ways of saving though, so I thought I would share with you in case you were hoping to do the same.
Here are some of my favorite tips on how to save on vacation rentals:
Check Craigslist – Okay, okay, I know that everyone seems to be all about AirBnB, but personally I'm not finding much savings with it. I don't love all of the crazy fees attached.  I haven't even looked on AirBnB this time around, I am checking out Craigslist and finding much better deals.
Rent privately – I have found that when a person rents out their homes themselves, it is often much cheaper than when they use a rental service.  I'm all about saving that money! I often find the house on Craigslist and then find the website that the person has for their home and rent direct.
Look for Rent Two (or 3) Nights, Get One Free – LOTS of houses offer deals like rent two nights and get one free!  That helps bring down costs considerably.
Stay longer.  Oftentimes the cleaning fees and taxes really bring up the cost of the homes.  That's why it makes sense to stay as long as possible. Those fees are the same regardless of how long you stay, so why not make it worth it?
Go with others – Why not rent a vacation house with friends or family and save?!  We like to go all in with my husband's two siblings and their families.  We are then able to cut the cost in 3! We always look for 3 bedroom homes and the kids often have a sleepover with their cousins in the living room.  It works great for us!
Go in the off season – I was looking at a particular house last night that was $239 per night during the summer when we were looking to go.  However, if we went from Mid-May through Mid-June or from Sept. 2 through Sept. 15 the price goes down to just $109 per night.  That's less than half the cost!
What ways have you found to save on vacation rentals?