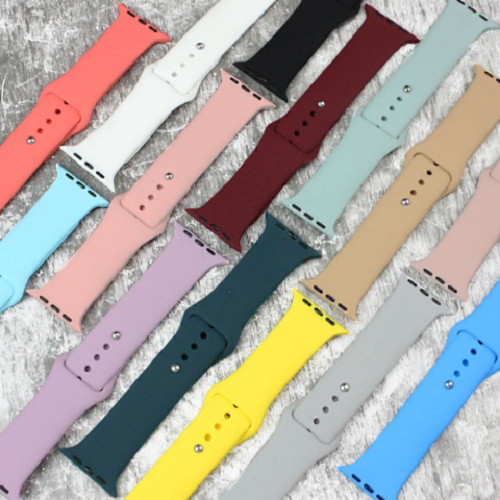 I'm lovin' this deal!! Head over to Jane and get one of these Silicone Band for Apple Watches for Only $5.99! (Reg. $49.99).  Introducing our smooth and dense silicone band strap for Apple Watches. It fits very comfortable, especially during any physical activity. It has a pin-and-tuck closure, which ensures a clean fit!
Materials:
Soft silicone material with the smooth finish for a sporty look.
Size:  (Only 1 band size for the 38/40mm and 42/44mm) 
38/40mm –  135mm -190mm  – Small/Medium
42/44mm –  180mm – 223mm  – Medium/Large
Fits:
Series 1
Series 2
Series 3
Series 4
Important:  
Our bands have different sizing than the Original Apple Bands
Please see above for exact measurements of our Silicone Bands
Details:  
Comfortable and durable.
Easy and direct installation and one button removal.
An innovative pin-and-tuck closure ensures a clean fit.
Precise multiple holes design, let you adjust to the suitable length, suitable for most people.
Apple Watch is not included.
Made of high-quality silicone rubber, lightweight and comfortable.
PRODUCT DETAILS
S/M Silicone Bands
Smooth Material