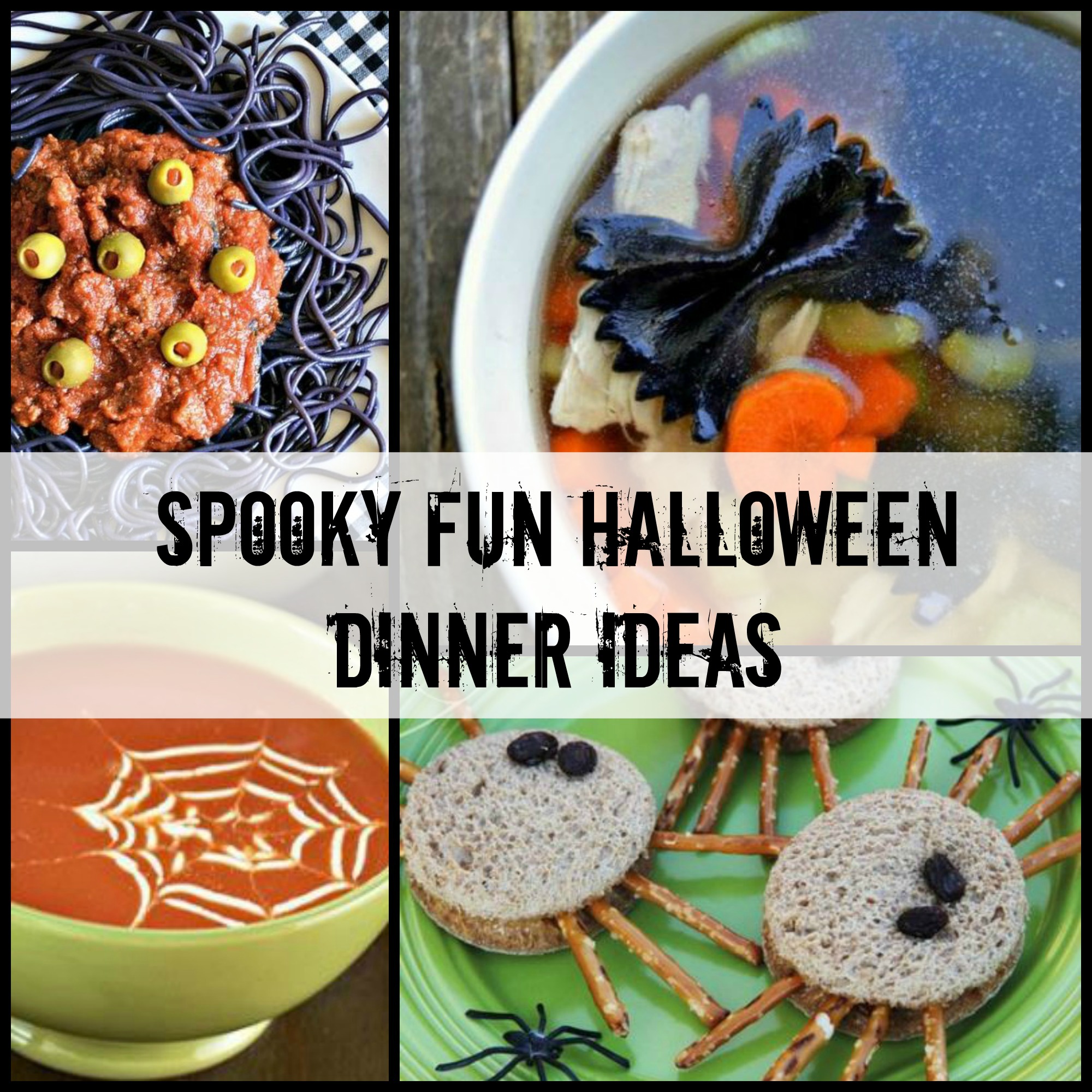 Halloween is SATURDAY! Halloween doesn't have to be all about the candy and what happens after dinner. Create fun Halloween memories at the dinner table too! These are some simple but cute ideas of ways you can bring the Halloween spirit to the dinner table. I tried to keep most of them simple since we'll all be trying to get out the door to go trick or treating but you could go all out if that's more your style!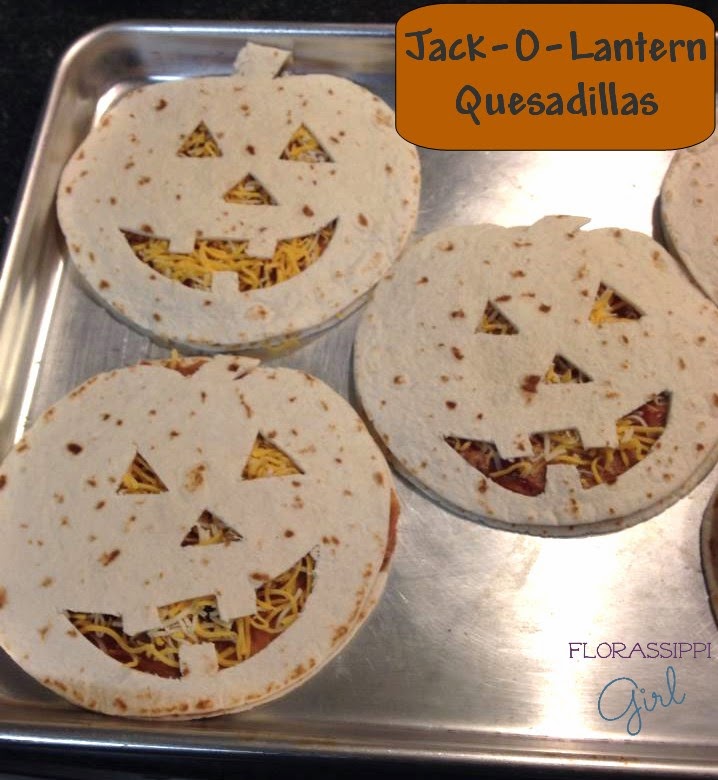 These Jack-O-Lantern Quesadillas are cute and simple! And great if you have a picky eater!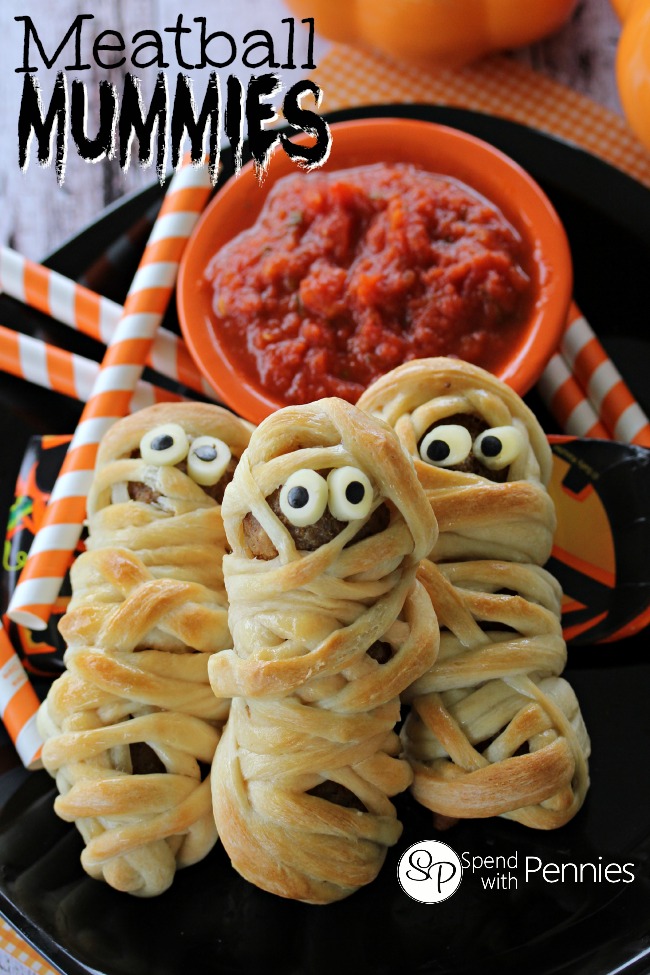 Create some meatball mummies for dinner on Monday!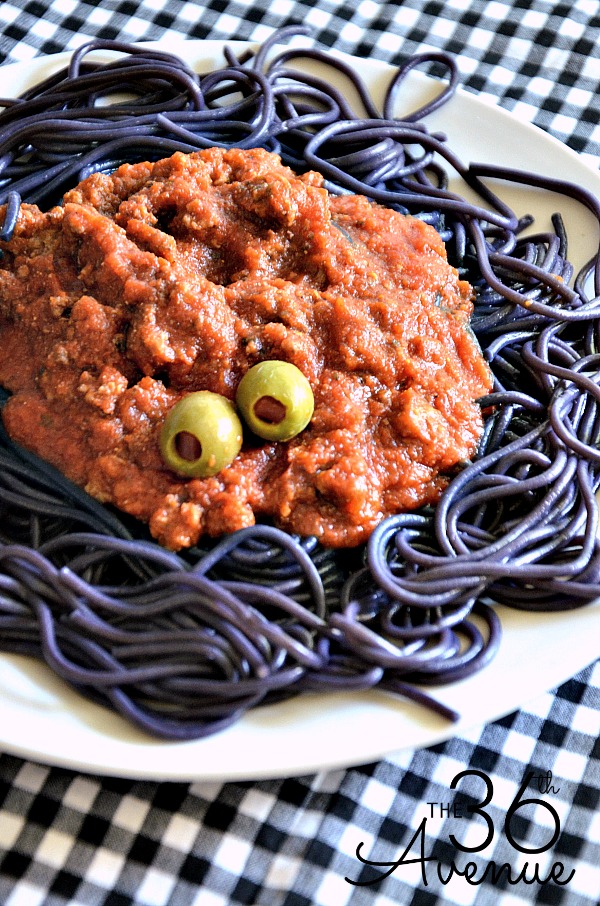 Or have a spooky Spaghetti night and turn your pasta black!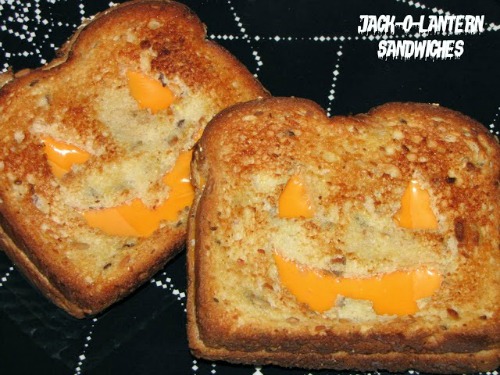 I think this is what we're going to be making Halloween night! Some Jack O Lantern Grilled Cheese Sandwiches!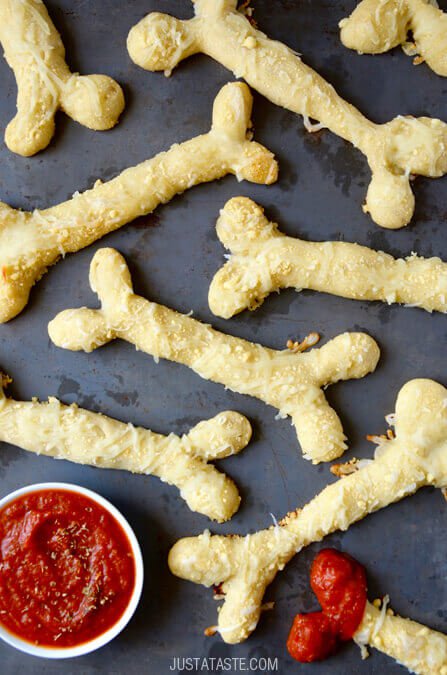 Use your favorite bread stick recipe and turns them into bones!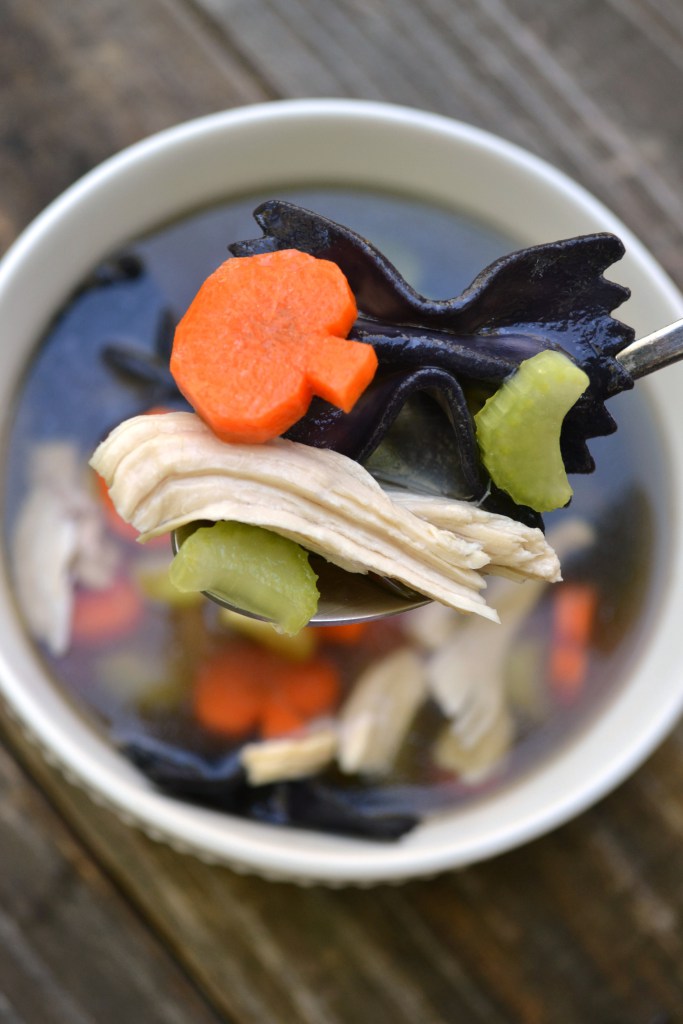 I love the idea of turning this soup into something spooky! Especially if it's a cold night, chicken noodle soup would be perfect!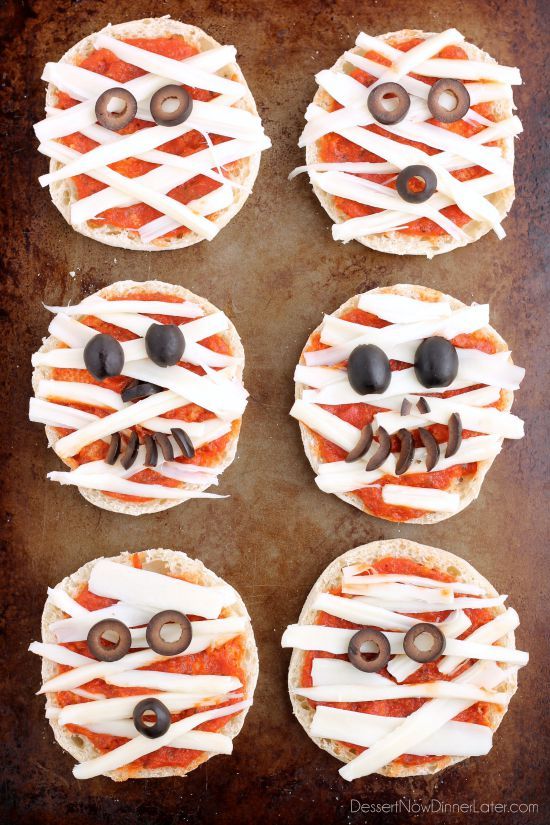 Or everyone can make their own mini pizzas into something spooky!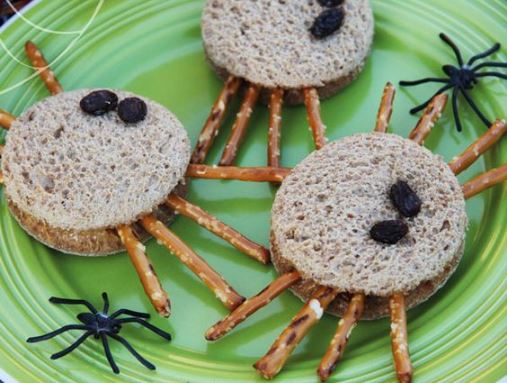 This is such a simple yet cute idea! Spider PB&J's would be great to have Halloween night!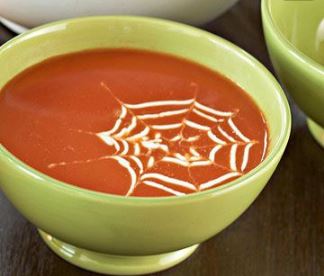 I think I might add this tomato soup to go along with our grilled cheese! It's so easy, you just put some sour cream in a bag with a little milk to thin it up a bit. Then draw circles in your soup. After words you just take a toothpick and run it out to create the lines!
Hopefully this gives you some fun ideas for Halloween dinner! Don't forget you can always pick up a pumpkin pizza from Papa John's make a really simple dinner! Do you have a family favorite or tradition for Halloween night?