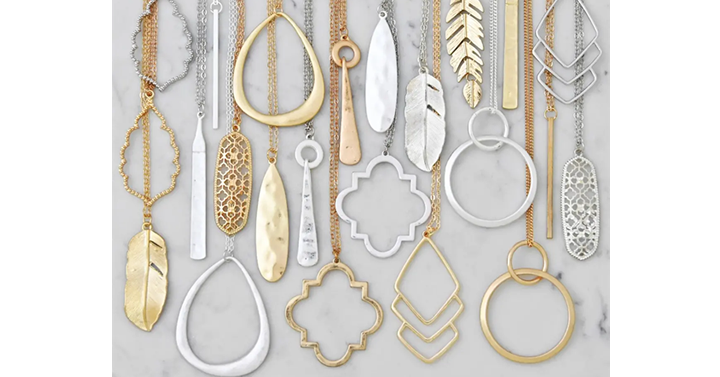 Hey fashionistas check out these super cute necklaces – so much fun! How about a new necklace or two? These fun necklaces are so trendy! They are perfect for anyone who loves accessories! These are so much fun! There are 25 different styles available! Great Valentine's Day gift idea!
Check out the
Simple Necklaces
on Jane! I can't believe how much fun these are and they are a great deal at just $5.99!
Hurry and get yours because they are gone when they are gone! Grab one before they sell out!