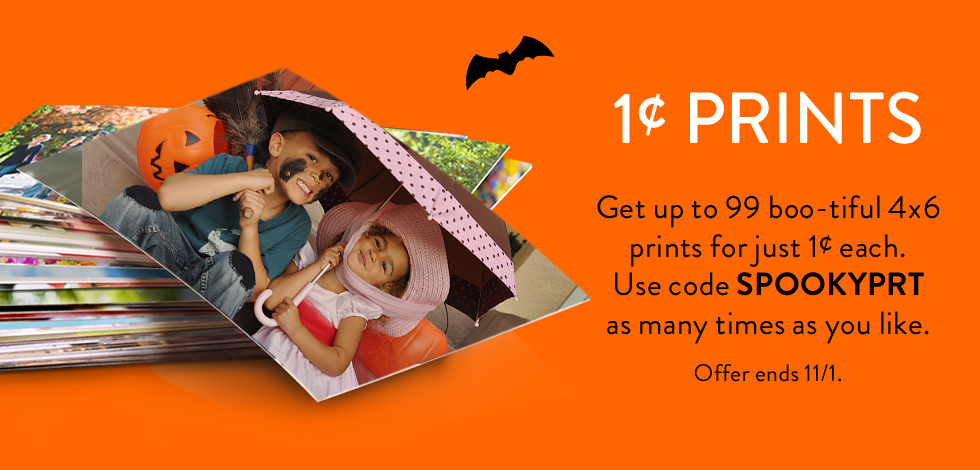 Through 11/1, Snapfish is having their Penny Prints sale! You can get up to 99 4×6 prints for only 1¢ each. Use the code SPOOKYPRT at checkout.
I have so many photos from this fall that still need to be printed – I'm on it with this deal!
**Shipping starts around $5.89 when you order 1-101 photo prints. Shipping cost may vary depending on where it's being shipped to and how many you order.