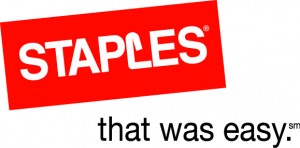 Here are the deals at Staples for the week of 12/18-12/24.
Gift Ideas and Deals
Kindle, Kindle Touch, Kindle Fire, Nook Tablet and Nook Color are sold at Staples. Save 20% on eReader accessories in store only.
Pay $129.99 for a Keurig OfficePro Brewer.
Save up to $80 on GPS Navigation Systems, Cameras, and Camcorders.
Get a Vivitar Digital Camera or Camcorder for as low as $19.99!
Save up to $100 on certain printers.
Save up to $200 on specific laptops.
Save 25% on M-Edge iPad accessories
Save up to $50 on specific software.
Get a $50 Visa rebate after you buy a Toshiba Thrive Tablet, $399.98.
Staples Rewards
Get up to 100% back in Staples Rewards when you buy 16 pack of Duracell AA/AAA batteries