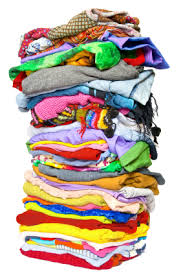 The chilly weather is creeping in, and in any parts of the country, it's time to start putting away the tanks tops and pulling out the sweaters. It also means that it's time to start storing summer clothes. 
Before you start tossing your summer clothes into bags and boxes willy nilly, though, this is a good time to do a little wardrobe cleansing. Take this chance to weed out the duds in your wardrobe and follow a few tips to make sure your summer clothes come out ready for sun and fun next year!
Wash and Dry Before Storing Summer Clothes
This should go without saying, but before storing summer clothes be sure to take the time to properly wash and dry them thoroughly. This helps ensure that they are completely clean from dirt, sweat, dust, and sand. The drying part is especially important. Damp clothes in storage are more likely to mildew and mold, which can ruin them.
Inspect Summer Clothes for Damage
Before storing your summer clothes, inspect each piece for damage such as missing buttons, stains, and rips. Mend any clothes you'll wear again and get rid of clothes beyond repair.
Decide What to Keep and What to Toss
Chances are you probably won't wear every single piece of summer clothing you own next summer. Before you put everything into storage, sort through your summer clothes. Decide which pieces you definitely want to keep and which pieces you don't. Toss or give away any articles of clothes that you no longer wear or that no longer fit.
Keep Classic Pieces Out
Those bright gauzy summer dresses probably aren't the best clothes for a bitter cold winter. However, some of the more classic pieces, like blank sleeveless tops or neutral maxi skirts, can be paired with cardigans, blazers, and boots as an addition to fall and winter wardrobes.
Prevent Stale Odors on Summer Clothes
Any clothes stored for several months are bound to get a little stale smelling. Take steps to prevent this and store summer clothes with a sachet or dryer sheets. They'll still be fresh smelling when you pull them back out next summer.
More Frugal Living Resources: