One of the major causes of financial anxiety is the fact that the cost of living is rising speedily; yet, earnings from wages and salaries are not enough to meet ends meet. Your financial situation might be particularly disheartening if your family relies on a single source of income. Many families have a single income source because the other person has to stay at home with the kids, unemployed, or practically underemployed.
If you are a stay at home mom/dad and you enjoy spending time with kids, starting a home-based daycare might be a smart way to unlock an additional stream of income. A home-based day care allows you to stay at home with your kids (and others' kids) and you get paid for your time with them. This piece provides insight into how to create a successful daycare business.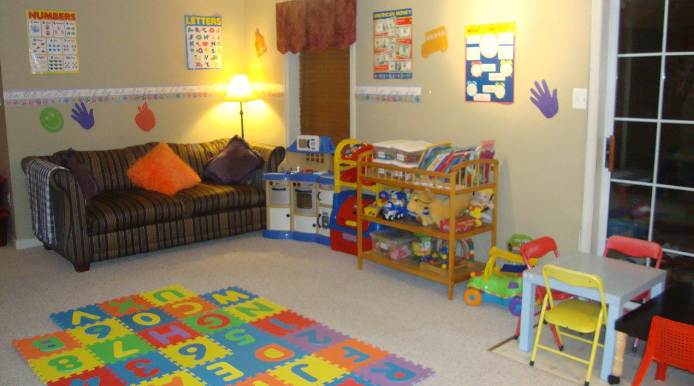 Here's what you need to start a daycare
In most states, you'll need to be trained and licensed to run either home-based daycare or a daycare center. License fees vary from one state to the other but it is usually between $50 and $100. Of course, you'll also need to meet state requirements such as adult-to-child ratios, safety requirement, and training in Child development courses. You should also understand that you'll be subject to a background test in most states before you are issued a license.
A home-based daycare has fewer startup costs because you don't really need to lease or buy a space. However, you might need to spend money on remodeling some parts of your house to make it suitable for daycare uses. You'll need to babyproof/childproof your home to meet safety requirements and make the place safe for children. Hence, you should be prepared to spend money on cabinet locks, first aid kits, and security gates among others.
You'll also need to invest in buying age-appropriate toys and play equipment, you might be able to repurpose some of the toys of your kids. You'll need a clean and functional kitchen as well as food storage tools. You should also consider buying an educational curriculum for kids so that parents will be more inclined to bring their kids to your daycare.
Managing the finances of a daycare
Personal savings are a good starting point if you want to raise funds to start a daycare. You can also take soft loans from family and friends but you should be mentally prepared to treat such funds as loans that must be repaid. You can also apply for a loan if the previous options can't give you the amount of funding you need. Interestingly, if you have big dreams and are not afraid to pursue them, a daycare business is easily scalable to increase your revenue with the strength of numbers.
Apart from the initial startup costs, the operational expenses of a daycare won't usually give you sleepless nights. You can build your initial client base by with flyers, brochures, and one-on-one marketing at nearby apartment complexes, OB/GYN and pediatricians offices, and local children stores among others. If your daycare center offers the parents in the initial client base an impressive value for money, you can trust them to help you bring in more parents with their free word-of-mouth adverts.
The best part of daycare finances is that you can deduct a significant part of the expenses as business expenses when you file your taxes. Of course, you'll need the professional insight of a tax accountant and you'll get a good deal on taxes.