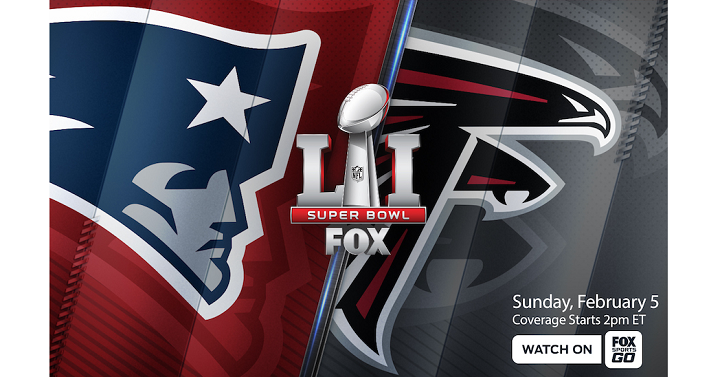 Super Bowl Sunday is coming up this weekend and if you have the Roku you can stream it for FREE! All you have to do is download FOX Sports Go (no log-in required). Usually you need a pay tv subscription to access this channel but on Sunday, everyone will be able to watch the game LIVE for FREE.
Streamers in the FOX Sports GO channel will have live access to:
The pre-game show featuring the NFL on FOX crew starting at 2pm ET until kick off 6:30pm ET
The FIELD PASS stream to check out the sights and sounds in the stadium (you'll feel like you're on the field in Houston for warm ups!)
The highly anticipated game between the Patriots and Falcons starting at 6:30pm ET
The entertaining Halftime show with Lady Gaga
The can't-miss commercials
So make sure you're set up and ready to watch the big game before it starts! And don't forget to pull all the food out!