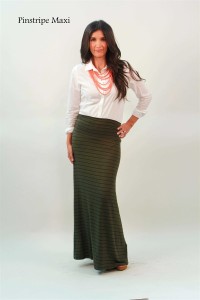 Head over to the Jane Daily Boutique Deals and snag this striped maxi skirt for just $9.99! Shipping for the first skirt is $3.95, and shipping for each additional skirt is only $1.99!
This is a great staple to add to your wardrobe, and it can be worn in all seasons. It's made from rayon and spandex, and the material is soft and comfy, and it drapes well. These skirts are typically very flattering on most people!
Hurry, because there are only a handful left!