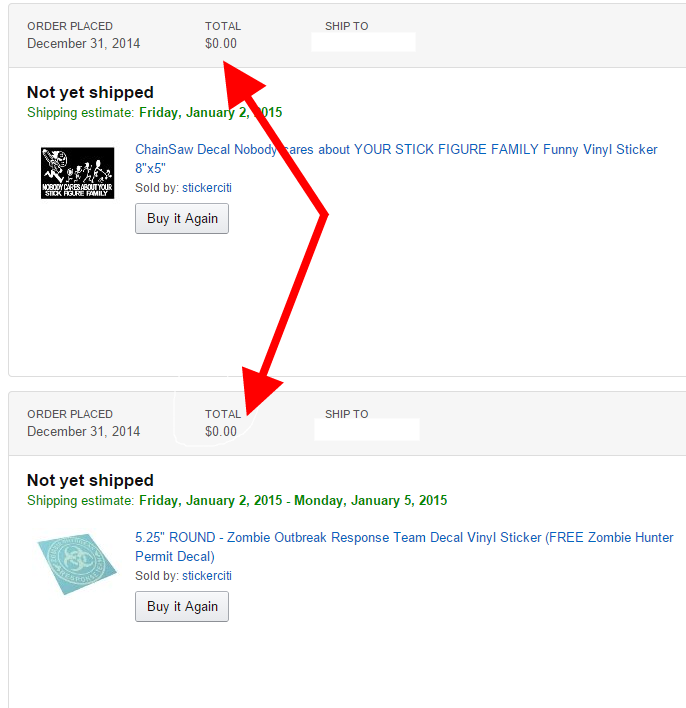 I have a super HOT ring in the New Year deal for you tonight! While searching for a fun Zombie sticker to slap on the back window of my brother's truck in secret in the middle of the night (don't ask), I found some decals for $1 with free shipping. I also noticed that there were some $1 off coupon codes below, making the decals completely FREE!!
Here are the ones I found so far:
I was able to get two decals at this price before this stopped working for me. Hopefully you have some luck too!
Happy New Year!
Resources You Might Like: