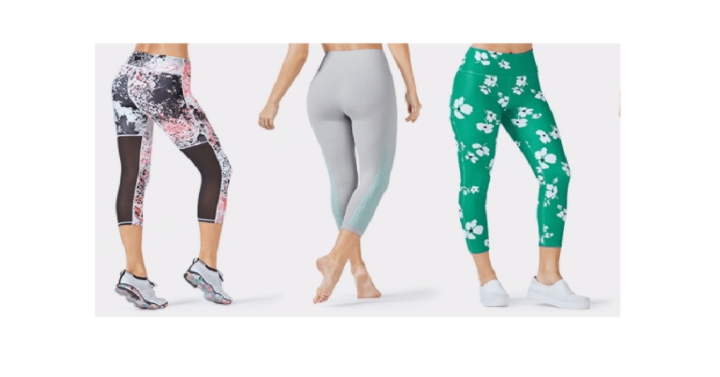 Don't you love wearing leggings during the colder months? New Fabletics members can get a sweet deal on some of their best selling leggings! For a limited time only, sign up for a new Fabletics VIP account and get two pairs of leggings for only $24!That's only $12 each which is a steal for these leggings!
How does this work? After you sign up for a new VIP Membership, you can choose to either skip the month before the 5th of each month or you will be charged the $49.95 on the 6th of each month. You can cancel your membership at any time. It's a great way to stay up to date with the new items that come out. Plus, you'll get fun discounts and deals on occasion.
Sure a workout isn't a fashion show, but a nice workout outfit can actually be pretty helpful. The better you look, the better you feel. And, looking awesome in your new outfit can be pretty motivating! Or, you can just do what I do a lot of the time and just look fab lounging around the house.