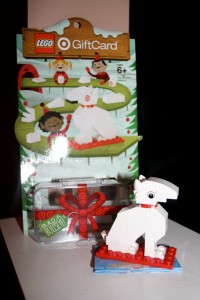 Checkout this deal Julie posted on the CSwM Facebook wall:
If you're already making a purchase at Target, you can get a LEGO Target dog "Bullseye" for FREE! Target has a giftcard with an attached miniature LEGO set. There's no additional charge for the Lego set, so if you load the giftcard with say $5.00, you can then turn around and use that $5 on the items you were already going to buy, won't be out any more money than you were going to spend anyway, and you've got a really cute LEGO Target dog for free!
Thanks Julie! That IS too cute!