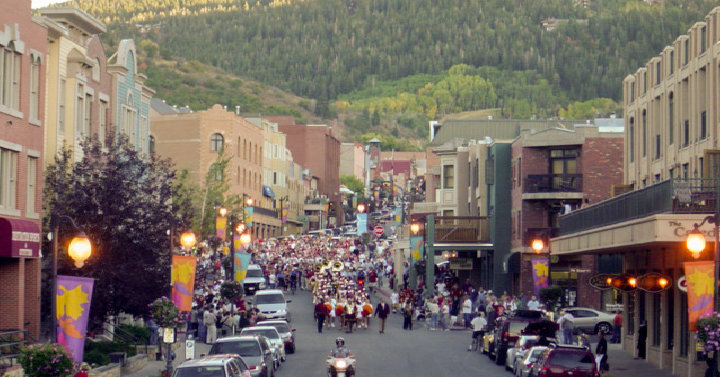 We just got back from a trip to Park City and boy was it fun. Park City has a little of everything which makes it the perfect summer vacation destination. I've found over the years there are some great spots to visit that are either free or affordable which makes this easy on the budget.
Information Center- First you'll want to head to the information center. There are pamphlets and coupons that you can get to save you money. One coupon you'll want to grab is the FREE Tanger Outlet Coupon booklet. This coupon is usually just in the coupon holders by the information stands, or you can ask the employee at the booth. This coupon booklet usually costs $5, so that's a great way to save.
Utah Olympic Park- Check out their site here for all of the information. One important tip- the Olympic Park is only open from 9am-6pm. We got up there too late to enjoy the park this time. So plan accordingly. One thing you won't want to miss is the FREE outside Discovery Zone. This is where kids can swing from ropes and maneuver through nets and suspended wires. So fun!
Biking Trails- Be sure to check out all of the fun bike rides around Park City. This is FREE and a win for the whole family. If you want a nice flat trail check out the trail that goes by the dirt bike jump park  which is located at 2392 Holiday Ranch Loop Road  Park City, Utah. If you want more challenging ones, then check out these 5 trails. 
Tanger Outlets-Now that you have the FREE Tanger Outlet Coupon booklet, head to the stores and do some shopping. There are playgrounds for the kiddos to keep them entertained while you shop.
Take a walk down historic main street. This could be a totally free activity as well, unless you want to try out a local restaurant which I highly recommend. I love walking the street as the sun is setting and the lights turn on.
Alpine Slide and Coaster. This is so fun for older kids and adults. Get an all day pass or just a one-time, but it will definitely be a highlight.
Attend a summer event or farmer's market. You can always ask the information center what is going on the days you are in Park City. There are always fun ones during the summer.