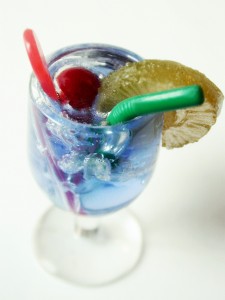 Are you planning on throwing a New Year's party? Does it look like your budget may not be what you want to be? That's okay. As it turns out you can throw an excellent New Year's Eve party on a budget without sacrificing any fun!
Here are a couple of tips to help you throw an inexpensive New Year's Eve party:
Forgo formal invitations. Let's face it,  we live in the information age.  Everybody checks their phone or their computer  multiple times per day and sometimes more often than that. Send fun evites or a group text message invitation to everyone you want to invite to your party.
Don't decorate. There really is no decoration required for a typical New Year's Eve party. You definitely want to bring fun hats and noisemakers but spending extra money on decor that'll only be used once makes no sense, especially when you are on a budget.
Avoid dinner parties.  New Years parties are often held later at night (isn't that the point?), so there is no reason to host a dinner party.  Plan to provide drinks and snacks and that's it.  Depending on the crowd, you can also add a BYOB option to the invitation, which will cut down on your alcohol expenses.
Shop at the dollar store.  Unless you want to be doing dishes for hours afterwards, you will need to pick up disposable cups, silverware and napkins, etc.  Be sure to shop for these things at your local dollar store to cut back on costs.  While you are there, grab those noisemakers and party hats that we were talking about.
Wait to open the bubbly.  If you are planning on serving champagne (even the cheap stuff), wait until just before the ball drops to break it open.  Until then serve the less expensive drinks so that you only need to buy a couple of bottles (depending on how many people show up).
Use coupons!  Make sure you visit our site often to print out great coupons that will make your party shopping list more bearable on your budget.  Also be sure and use rebate apps too!
What are your go-to party plans for keeping your costs down?