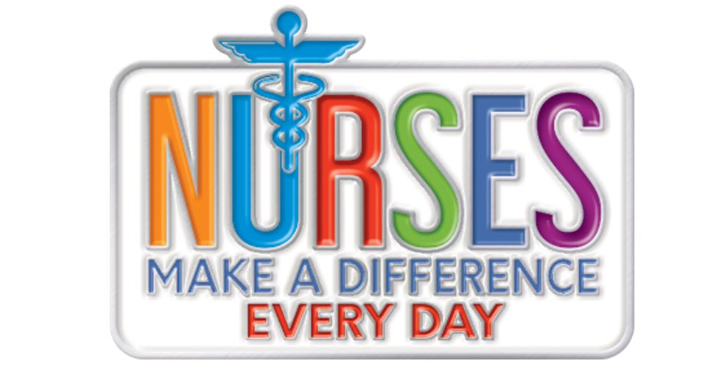 Today, May 6th is Nurse Appreciation Day! This is a great time to celebrate nurses and let them know how much they are appreciated. Today would be a great time to send a quick text or give a phone call to any nurse that you may know. If you are a nurse, we appreciate you! Thank you for all of your hard work. Enjoy these deals and freebies. With all deals below, I would call your local store before you go just to make sure they are participating.
Dunkin Donuts:  FREE Medium Hot or Iced Coffee and a Donut to all nurses & healthcare professionals at participating Dunkin' locations, on Wednesday, May 6th. While supplies last. No ID required. Limit 1 coffee & donut per guest. Excludes Cold Brew & Nitro Cold Brew. Not valid on mobile orders.
Starbucks: Free brewed coffee for frontline workers through the end of the month.
Krispy Kreme: has been giving free donuts to health care workers every Monday, you just place your order through the drive thru and show your employee badge. The last day is next Monday, May 11th.
Swig: FREE Cookie or FREE 24oz Drink for all Nurses.  Stop by Swig on Wednesday, share your Nurse's badge, and get your free drink or cookie. (Utah Locations)
Corner Bakery is offering nurses and healthcare professionals free coffee all week through May 8th.
Cinnabon: National Nurse Week is celebrated annually in May. The week begins on May 6th, and ends on Florence Nightingale's Birthday, May 12. Local Cinnabons have promotions for nurses. Call your local one to see what they have to offer.
Chipotle: Health care workers can get a free burrito starting on May 6.  You can check out eligibility requirements here. 
Amazon: You can get FREE Nurse-theme Kindle books.  You can check those out here. 
Chick-fil-a: Free printables to thank nurses and medical professionals.
More  Ongoing Freebies to check out for health care workers:
Costco: The warehouse is allowing priority access for its members who are healthcare workers and first responders. With a membership card and employee ID or badge, those members will be allowed to move to the front of any line to enter the warehouse. (check yours before you go)
Mcdonald's: Restaurants across the country are now offering free Thank You Meals to healthcare workers and first responders as a token of appreciation for their selfless service. Thank You Meals, served in our iconic Happy Meal box, are available day or night until Tuesday, May 5. It's our honor to serve them.