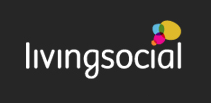 Here are the Top Daily Living Social Deals for 01/05/12. Many of these deals are national. It also does not matter what city you live in to get local deals. Please don't forget to read the fine print.
Online Deals
Queens: $10 for $22 worth of reusable bags from Re-Pac Bags.  Shipping not included.
Denver: $25 for 6 educational DVD's from Baby Genius.  Shipping is included.
Hampton Roads Peninsula: $25 for $50 worth of pajamas and sleepwear from Pajama Gram.  Shipping not included.
North Dallas: $25 for $50 worth of natural cosmetics from 100% Pure.  Shipping is included.
Local Deals
Houston: Get today's deal from RSVP Hand Car Wash. Get three hand car washes for $12 (a $36 value), a trio of truck washes for $21 (a $45 value), or three SUV washes for $35 (a $75 value).
Orlando: Get your workout at RhythmX, where you'll get a pass for ten Zumba classes for $25 (regularly $80).
NYC Downtown: Pay $39 for a ticket to see Traces running from January 9 to February 18 at Union Square Theatre (a $79).
Sacramento: Get today's deal from The Place. Pay $15 and get $30 to spend on food and drink.
Travel Deals
Kansas City: Stay at Chateau Avalon in Kansas City. Get a $350 Room Credit to Use on Sunday through Friday ($175) or on Saturday ($215), breakfast for two, and $25 credit toward a one-hour massage.
Montreal, Canada: Spend two nights in the Europa, Afrika, or Asia rooms, Sundays through Thursdays ($295) or Fridays and Saturdays ($325), at Le Terra Nostra. You'll also enjoy complimentary parking and Wi-Fi throughout your stay.
Thanks, Stretching a Buck!