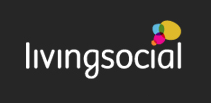 Here are the Top Daily Living Social Deals for 06/04/12. Many of these deals are national. It also does not matter what city you live in to get local deals. Please don't forget to read the fine print.
Online Deals
Seattle: Pay $25 for 6 educational DVD's from Baby Genius. Shipping is included.
Lincoln: Pay $12 for $25 worth of magazine subscriptions at Magazine.com.
Atlanta: Pay $15 for a 1-year subscription to a Zoobooks magazine. Choose from Zoobooks, Zoobies, or Zootles. Includes a poster and stickers.
Richmond: Pay $50 for $100 worth of autographed sports memorabilia from SportsMemorabilia.com. Shipping not included.
Some Local and Travel Deals
San Jose Families: For $189, receive admission to one of three innovative and challenging business-oriented camps (regularly $379). Designed for students entering grades three to six and six to eight and running from 9 a.m. to 3 p.m. each day various weeks in June and July, this year's camp theme is Jr. MBA (Media and Business Awareness) and it will teach your children about social, academic, and life skills through fun activities called Play Wise.
Chicago: Pay $50 for $200 to spend on a complete pair of prescription eyeglasses, including frames and lenses at Pearle Vision Lakeview.
NYC Downtown: Pay $10, and you'll score a ticket for a Tuesday or Thursday night sunset cruise or a Friday lunch cruise (a $20 value), or pay $20, and hop aboard the Friday night sunset cruise (a $40 value) from Let's Cruise.
Greater Houston: Pay $99 for an in-office Zoom whitening treatment at Epic Dental Associates (a $425 value).
Living Social Escapes:  Escape to the Loews New Orleans Hotel. Get a two-night stay for two in a deluxe room ($299) or grand room ($339).
Living Social Escapes: Here's a deal from Wakefield Country Inn & Winery in Gerty, Oklahoma. Get ready to pour yourself a healthy glass of class and relaxation with this week's Escape to Kiamichi Country—a two-night stay for two soaked in luxury inside the Morning Glory or Victorian Rose rooms ($181).
Thanks, Stretching a Buck!