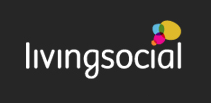 Here are the Top Daily Living Social Deals for 06/06/12. Many of these deals are national. It also does not matter what city you live in to get local deals. Please don't forget to read the fine print.
Online Deals
Boston: Pay $19 for a 2-year subscription to The Beer Connoisseur magazine.
Little Rock: Pay $15 for $30 worth of books from BookCloseOuts.com.
Seattle: Pay $25 for 6 educational DVDs from Baby Genius. Shipping is included.
Cleveland: Pay $10 for a 1-year subscription to Cooking with Paula Deen magazine.
Some Local and Travel Deals
Fresno: Today's deal is from The Farmer's Daughter CSA: For $9, get a small box (nine units) of seasonal, 100%-organic produce (regularly $18). Or for $16 (regularly $32), get a large box (16 units) of tasty options like peaches, strawberries, carrots, kale, onions, and many kinds of lettuce and herbs.
Chicago: For $62, get five delicious, high-quality pre-assembled full-sized meals of six servings each (regularly $125), or pay $72 for twelve three-serving mini-meals (regularly $145). Choose from the 22 meals offered each month and head over to Simply Homemade's location in Naperville or Wheaton to pick them up.
NYC Midtown: With today's deal from his latest venture, Nino's Tuscany Steakhouse, revel in his three areas of expertise: hospitality, ambience, and thoughtfully prepared food. Pay $79 for a four-course dinner for two with bruschetta, two appetizers, two entrées, two desserts, and your choice of a bottle of Pinot Grigio Granducato or Novecento Malbec (a $200 value).
Houston: Today's deal from Gander Mountain Academy off I-45 in Spring can put all that thrill and excitement into your hands: For $20, take aim at the 45-minute Ultimate Academy Experience class (regularly $40) for target shooting practice.
Living Social Escapes: Escape to Highlands County, Florida, and more specifically to the Kenilworth Lodge. Make your nest in a Lodge Room for a two-night stay for two between June 15 and December 31 ($104), or a two-night stay for two between June 15 to October 31, including a round of golf for one guest at The North Course-Highlands Ridge ($125).
Living Social Escapes: Escape to Ramada Mall of America in Bloomington, Minnesota. Get in line for a two-night getaway for up to four people ($250) in a large indoor poolside family room.
Thanks, Stretching a Buck!