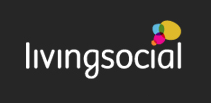 Here are the Top Daily Living Social Deals for 06/14/12. Many of these deals are national. It also does not matter what city you live in to get local deals. Please don't forget to read the fine print.
Online Deals
Nationwide Deals: Say goodbye to deleted photos with this deal from Picture Keeper: Pay $15 (regularly $30) for the PK 4 that holds up to 4,000 photos, pay $30 (regularly $60) for the PK 8 that holds up to 8,000 photos, or pay $40 (regularly $100) for the PK 16 that holds up to 16,000 photos.
Nationwide Deals: Pay $50 for $100 to spend online at Heels.com, a shop that offers a carefully culled selection of fashionable women's shoes, with included second-day air shipping.
Nationwide Deals: Pay $15 for $30 to spend on a large selection of pet medication and toys at PetCareRX.com.
Nationwide Deals: For $20 (regularly $40), you'll get a 40×60 customized photo fleece blanket from InkGarden.com.
Some Local and Travel Deals
Chicago: Get $40 to spend on food and drink for just $20 at Triad Sushi Lounge in the South Loop.
San Diego: Take up residence for an afternoon at Play Town in El Cajon with today's deal: Two admissions for kids ages 6 and younger for $9 (regularly $18) — and adults and babies under 9 months are free.
NYC Citywide: Pay $39 for a ticket to see Traces running from June 16 to July 15 at Union Square Theatre (a $79 value).
Houston: Get your wings without a pat down at Houston Flight Training, where $145 buys you a 90-minute ground school session and a one-hour discovery flight (a $299 value).
Living Social Escapes: Escape for a one night stay for two in a Signature Suite at the AAA Four Diamond-rated Westlake Village Inn ($159) in California.
Living Social Escapes: Stay at the Travaasa Austin for a one ($249) or two-night stay ($399) for two, Sundays through Thursdays, in an upgraded Canyon Room at TripAdvisor's #1 recommended hotel in Austin.